Feeling safe and well cared for in old age
Assisted living is becoming increasingly important as people grow older. At the same time, the demands and challenges of care and nursing are increasing. Older people also want to feel they are in good and safe hands in retirement and nursing homes. With innovative and comprehensive access solutions, Glutz supports the operation of the institution and the care of the residents.

Well-being

Building

Investing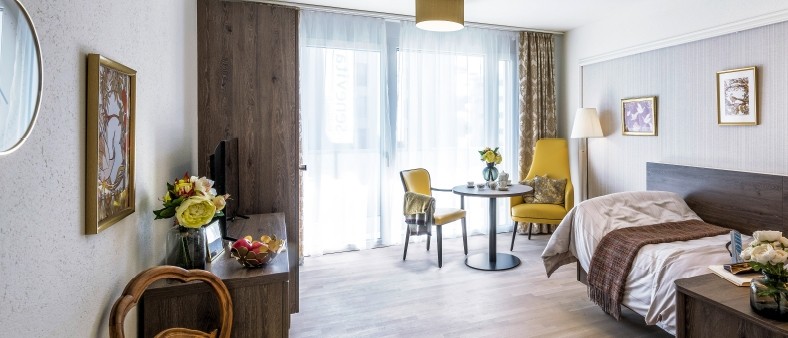 Well-being
Residents, visitors and relatives
We all want to live with as much freedom and independence as possible, even in old age. Glutz solutions for secure and convenient access to buildings and rooms can help considerably in this regard.
Additional services for easier living
Various services and options are available that can be easily integrated into and used with the electronic access systems offered by Glutz. In addition to door and letterbox access, parcel delivery to a locker can be included, for example, for a courier service or to facilitate hospital services. Outpatient care, housekeeping, laundry and alarm calls can be programmed according to need. With Glutz eAccess, access can be limited to specific times or assigned permanently.
Privacy in living spaces
Electronically controlled access – from the main entrance, to letterboxes, to individuals' rooms – guarantees the safety and freedom of residents, and provides peace of mind by protecting their privacy, personal belongings and valuables.
Convenience in common areas
In shared-use spaces, security and convenience are especially important. Barrier-free movement throughout the building, electronic elevator controls, and door and window fittings with special hygiene protection all simplify social contact and make access safe from a hygiene perspective, too.
Safety for people with dementia
People with dementia need special care and their safety and security requirements are considerable. Only authorised people may access areas that accommodate those with dementia. Glutz access systems also guarantee that dementia patients can only leave the unit with supervision.
Operating models
Using its extensive experience and expertise in operating models for assisted living, Glutz helps its customers develop and implement their own plans using innovative and long-lasting access solutions. It is worthwhile to seek advice from Glutz early on in your plans.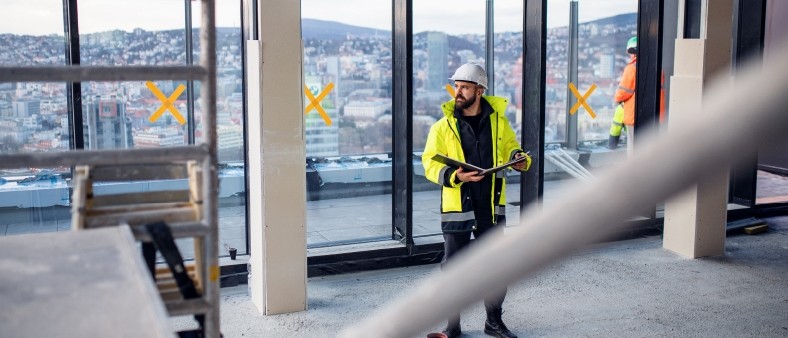 Building
Building owners, management, architects, planners, developers
Public areas
A welcoming and attractive visitor area really helps generate a good impression and promotes trust in your facility. Glutz can help you cultivate your image with its clever access solutions and stylish door and window fittings with hygiene protection.
Administrative areas
We work with you to identify the management and work processes in your facility, in order to support them effectively and fully with Glutz eAccess solutions. This means that access throughout the residential facility, including in the administrative area, is managed and secured, work processes are simplified and staff can concentrate on their job – caring for residents and ensuring their well-being.
Nursing area
Using your care concept as a basis, Glutz supports your staff with the personal, professional care and treatment of care-home residents. Where necessary, for example, individual restrictions to personal freedom can be managed in a targeted, simple and effective way. Fittings with an anti-bacterial coating provide high standards of hygiene and ensure infection control.
Technical area
Working closely with those responsible for maintenance and operations is particularly important to Glutz. By working together at the planning and development stages, we establish the best possible conditions to ensure access solutions are implemented efficiently and operate smoothly. After installation, we take time with the relevant people in your facility and our partners on site to ensure reliable functioning of the access solution. You can find out more about Glutz service and support here.
Sensitive areas
With Glutz access solutions, medications and sensitive data and files are stored securely with controlled access at all times. This ensures continuous monitoring and transparency – for example, regarding who had access to medications and when.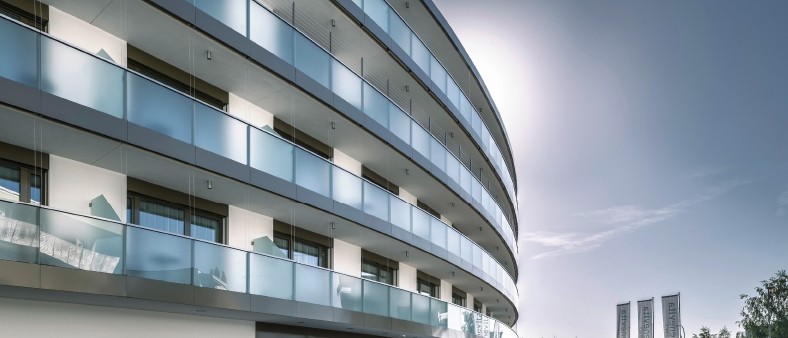 Investing
Building owners, management teams, administrative boards, consortia
Our goal is to make the operation of assisted living facilities easier and more secure. That's why we offer our customers best-in-class security and convenience solutions that can be adapted to changing requirements in terms of the design of the environment or operating procedures. Consequently, staff have more time and scope to look after residents and ensure their well-being. The quality and durability of our systems and products make your investment in Glutz security solutions more worthwhile, more future-proof and more beneficial. And all of this contributes to the good reputation of your facility.
Access solutions
Intelligent, elegant and long-lasting access solutions from Glutz support efficient processes in all areas of assisted living, thereby helping to ensure the safety, freedom and well-being of residents.
Locks and fittings
The Glutz fittings portfolio is all about timeless design, variety, simple application and a complete coherence between all Glutz systems, products and services. Customers receive solutions tailored to their exact requirements, such as panic-locks and fittings for emergency escape routes. Or fittings with an anti-bacterial coating, which meet the highest possible hygiene standards and ensure infection control.
Advice and support
To benefit from our extensive experience and expertise, it is worthwhile to involve the Glutz design consultant for assisted living early on in the planning and tendering process for your access solution. They will be happy to submit a proposal that matches your needs.