Your secure access to tomorrow's world of work.
The increasing digitalisation of all areas of our lives has led to a fundamental change in the world of work, enabling greater flexibility in terms of both time and space. The office as we know it is on its way out. From start-ups and agencies to medium-sized companies, public authorities or large corporations: everyone is starting to rethink what working looks like. This also involves attempting to use workplaces and workstations in a more targeted way – on both the individual and team levels. Such an undertaking requires a great deal of careful and far-sighted planning. Buildings and rooms have to be organised appropriately and the best possible technical infrastructure has to be provided. To make sure that, despite constant change, the working environment remains flexible and cost-efficient while meeting your needs, Glutz supports you in designing and implementing modern, best-in-class security and convenience solutions. Clever, elegant and robust, our solutions facilitate access to buildings and rooms for your employees and visitors, now and in the future.
Working

Building

Investing
Working
Employees, co-workers, visitors
Employees deserve to work in an environment that offers them a high degree of security, comfort and freedom, so that they can perform at their best. The clever and elegant security and convenience solutions provided by Glutz guarantee this by offering secure access to buildings and office spaces that is smart, seamless and touch-free. Access permissions, both in terms of time and individuals, are easy to adjust, even if a key gets lost. Glutz locks with panic function enable the building to be evacuated quickly and safely in an emergency via escape routes and emergency exits.
Office building
With the eAccess system you manage and control access to the building and all its spaces – from the main entrance to side entrances to connecting doors. The elegant and high-quality Glutz fittings ranges are perfectly matched to your specific requirements, as well as to the architecture and design of the building.
Workspace
Whether it's an open-plan office, an individual office or meeting rooms: with Glutz eAccess solutions, access can be configured effortlessly on the basis of time and individuals, and secured using an access medium such as a smartphone, key, card or badge. The elegant Glutz door fittings facilitate barrier-free movement through all spaces. They protect against break-ins and theft, and guarantee safe, immediate evacuation from the building in an emergency.
Co-working space
The smart eAccess system from Glutz meets the challenges presented by communal working spaces with elegance and security. It is simple to install, involving no wiring, and is easily managed via the software.
High-security area
Sensitive and security-related areas and rooms – such as server rooms, archives and filing areas – are reliably protected and secured through regulated access for authorised people.
Transit areas
In reception rooms and transit areas, doors have various functions and are required to meet numerous safety and security demands – for example, by cleverly partitioning different areas, establishing evacuation route options and offering fire protection. This is where Glutz lock systems come in, as they are tailored precisely to the specific requirements of the situation.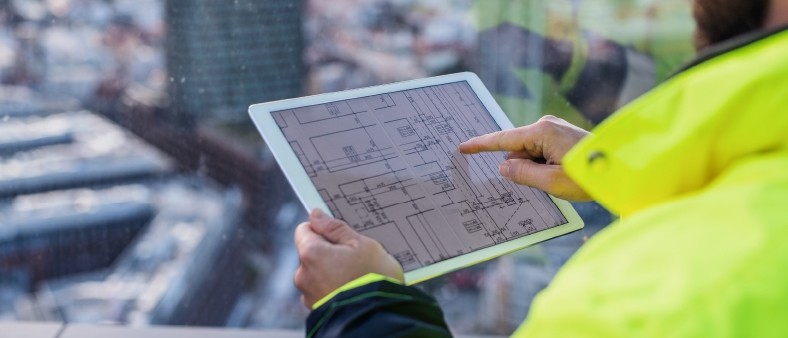 Building
Building owners, management companies, architects, planners, developers
Benefit from our extensive experience and expertise in developing best-in-class access solutions in office and administrative buildings. Our solutions are clever, elegant and long-lasting – and tailored precisely to your needs. Furthermore, their flexibility means they can be adapted to new requirements. When it comes to access and access permissions for all your premises, the control is always in your hands. We will also help you find the Glutz partner who will plan and install our security solution in your office spaces. We will work with our partner to ensure that you continue to enjoy the greatest possible security and freedom of movement during construction or renovation work.
Planning
We advise and support you with planning and with the targeted application of our security systems and products. This means you can be sure that all components of your comprehensive solution from Glutz will work together perfectly. We will also help you find the Glutz partner who will reliably plan and install our security solution in your office spaces.
Access solution
The innovative Glutz eAccess system makes your access management more economical and more sustainable, as all employees are included in it. Key allocations and keys getting lost are consigned to the past. It is worth involving Glutz early on in the planning of your security solution.
Security and efficiency
Digitalisation means that work processes are optimised continually. The innovative security solutions from Glutz also contribute to this in office and administrative buildings. As well as being effective, they are designed to meet high standards in relation to security and data protection. The solutions protect not only the employees but also the security-sensitive rooms, data and assets of companies and administrative bodies.
Safety and barrier-free movement
Automated door systems, equipped with smart Glutz fittings, bring convenience and freedom of movement. They enable barrier-free movement through the building and straightforward access to essential spaces, such as reception, waiting rooms and sanitary facilities. Glutz locks with panic function enable the building to be evacuated quickly and safely in an emergency via escape routes and emergency exits.
Design and harmony
Glutz offers solutions to suit the architecture and design of any building. We manufacture our products to the highest standards of design, value, functionality and durability. Of particular importance to us, and what sets us apart, is the perfect coherence of all our systems, products and services.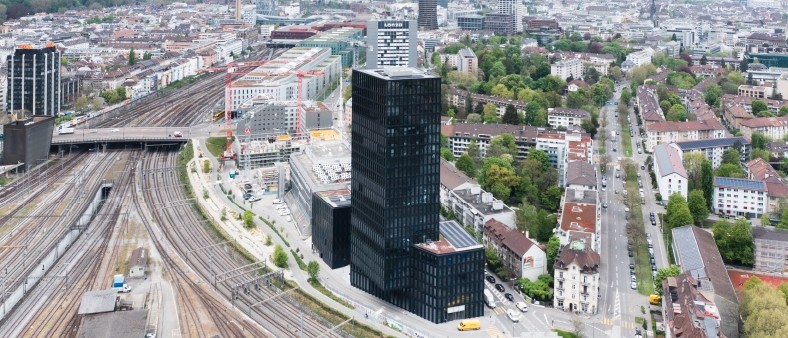 Investing
Building owners, public authorities, management companies
Our goal is to design workspaces to be more practical and more secure – by offering our customers best-in-class security and convenience solutions, which can be adapted to changing requirements at any time. Consequently, employees gain more freedom for creativity, communication and teamwork. As a result of the quality and durability of Glutz products, your investment in security solutions is more worthwhile, more future-proof and more beneficial.
Investing in workspaces with a future
Glutz supports you in ensuring that, despite constant change, workspaces remain flexible and cost-efficient while meeting the needs of users. The clever, elegant and long-lasting best-in-class security and convenience solutions meet the requirements of employees and visitors for access to buildings and rooms, both now and in the future.
Investing in value creation
Glutz has a long tradition of innovation and value creation. Customised, high-quality solutions guarantee security for residents and protect your investment. Glutz locks stand out for their great durability. The same fittings can be ordered again, even years later. Maintenance and retrofitting are also guaranteed, thanks to our partners in your area.
Investing in design
Glutz products feature clear design and stylish aesthetics for every access solution, from traditional to modern. This results in all components working together in perfect harmony. In addition, all solutions are characterised by their outstanding quality. The use of stainless steel means that the materials are also extremely durable.
Investing in convenience
Glutz access solutions are flexible – they are easy to integrate into building management systems and to adapt to new requirements. Their wireless networking keeps the work required to a minimum, meaning installation is swift and smooth. The Glutz eAccess solution allows each individual access point to be managed at the click of a mouse via a central key and access management system.
In this way, an office or administrative building with Glutz access solutions is a worthwhile and durable investment.
Download
A new generation of locks