Secure access to customer satisfaction
Brick and mortar wholesale and retail businesses operate in a fiercely competitive and rapidly changing environment. Convincing consumers to keep on heading for the stores will involve offering a better shopping experience with improved advice, service and overall ambience. Both visitors and staff need to be able to move around the building safely, comfortably and with no barriers to accessibility – from entrance areas to sales space, staff and storage areas, toilets, underground car parks and emergency exits. This calls for intelligent access solutions that ensure all processes can run smoothly and optimally support staff in serving their customers. And Glutz does exactly this with its intelligent and elegant access solutions in all areas of operation.

SHOPPING
BUILDING

INVESTMENT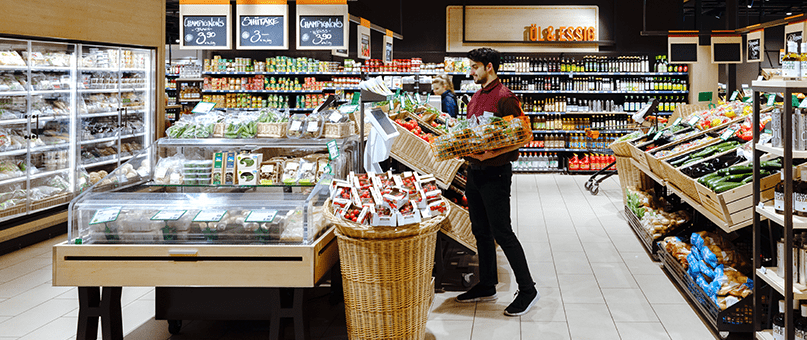 SHOPPING
Customers, visitors, staff
Customers don't want to shop, they want to experience something special. This makes sales staff an important element in the shopping experience. They make all the difference by welcoming customers as guests and offering advice and service. Glutz helps to make all this happen with its innovative and elegant access solutions. This allows staff to focus fully on their customers, who can enjoy a carefree shopping experience in ideal surroundings.
Buildings
With the eAccess system, you control, monitor and secure access to the building and all its areas – for staff and visitors, from the main entrance, via secondary entrances, through connecting doors and to the underground car park. The elegant and high-quality range of fittings from Glutz is perfectly tailored to offer the ideal secure solution for the architecture of every building.
Shopping space
Elegant and high-quality fittings and locks from Glutz offer convenience and security. They protect against burglary and vandalism, regulate access for staff and authorised persons and ensure barrier-free accessibility even with high visitor frequency.
Office and staff areas
With Glutz eAccess solutions, access to each area can be easily set on a time and individual basis for staff and part-time workers, and controlled with the relevant access medium (smartphone, key, card, badge). Defined rights also allow for specific access. It's no problem if a key gets lost: the Glutz eAccess systems can be reprogrammed easily and reliably.
Storage areas
Protecting and securing storage areas is highly important in trade in order to ensure availability of stock and avoid losses. The Glutz eAccess system grants access to authorised persons only. This process is documented and indicates who had access where and when. High-quality and durable Glutz locks protect against burglary and theft.
Underground car parks
Glutz fittings and handles are used for underground car parks and are particularly robust and durable, designed for frequent operation and to protect against vandalism.
Escape routes
Glutz products also provide security and protection in an emergency. Escape routes and doors are equipped with locks and fittings that have been tested in accordance with standards for emergency exits. This means that staff and visitors can leave the premises quickly and safely in the event of fire, mass panic or other emergencies.
Home delivery
With the Glutz parcel box, customers can also enjoy the convenience of having purchases from retailers delivered to their homes easily and securely.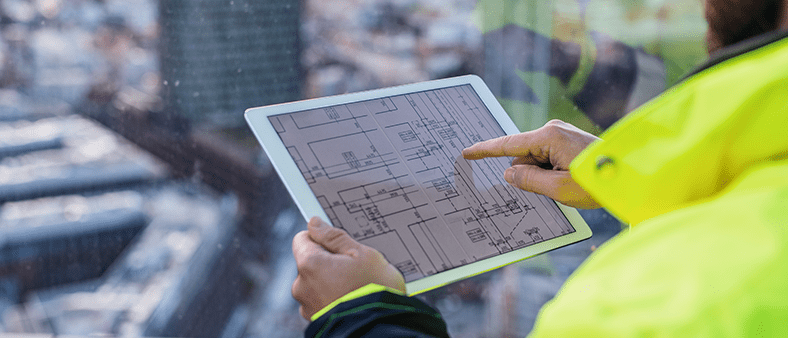 BUILDING
Building owners, architects, planners, developers
Benefit from our extensive experience and expertise in developing best-in-class access solutions for wholesale and retail that are intelligent, elegant and durable. Tailored precisely to your needs, and adaptable to new requirements. When it comes to access and access permissions for all your premises, you're in control at all times. Even with high visitor numbers, staff can focus fully on serving their customers, who are able to move around freely and enjoy their shopping experience. Also thanks to the elegant Glutz fittings made of high-quality stainless steel.
Planning
We advise and support building owners and planners in the targeted application of our security systems and products. This means you can be sure that all elements in your comprehensive solution from Glutz will work together perfectly. We'll also help you find a Glutz partner to plan and install our security solution in your wholesale or retail space, meaning you can enjoy the greatest possible safety and freedom during construction or renovation.
Access solution
The innovative Glutz eAccess system includes all members of staff, making your access management more economical and sustainable. With the Glutz eAccess system, you can grant access to the storage area only to authorised persons at the click of a mouse. Suppliers can be given access to separate areas outside opening hours by means of RFID e-readers or coders. High-quality and durable Glutz locks also protect against burglary and theft. It's well worth involving Glutz or a Glutz partner early on in the planning of your security solution.
Intelligent and elegant technology
When it comes to technical services, the security and regulation of access rights to the building have top priority. The innovative and easy-to-operate security solutions from Glutz use state-of-the-art technology, and are specifically tailored to the requirements of wholesale and retail businesses. Setting up the Glutz eAccess system means minimising security risks and problem areas for the customer in a targeted manner. Glutz eAccess provides technical services staff with an intelligent and elegant access system that offers them effective and ongoing support, allowing them to ensure the maintenance of the building, the regulation of access authorisations, the observance of opening hours and secure emergency exit routes in the event of an emergency.
Design and harmony
Glutz offers a customised solution for the architecture and design of every wholesale or retail store, adding to the ambience and enriching the shopping experience. We manufacture our products to the highest standards of design, value, functionality, ease of use and durability, factors that are particularly important when dealing with the public. With its comprehensive security and convenience solution, Glutz offers perfect coherence in terms of systems, products and services.
Security for customers and staff
Protecting customers and staff takes priority. This is why there is a legal obligation for building owners and operators to provide escape routes in their buildings. It is therefore essential that a full emergency concept is included in the planning of wholesale and retail businesses. Glutz supports you in the planning and implementation of emergency doors and fire safety measures that comply with relevant guidelines and protect customers and staff in the event of an emergency. The Glutz MINT range of locks is equipped with various functions for exactly these cases (panic function B, D and E or escape) so that people can leave the building safely in an emergency.
Safety in storage areas
Sensitive storage areas are specially secured and protected by the Glutz eAccess solution. Only authorised persons are granted access, and their access to inventory is logged. This also regulates the receipt of deliveries outside opening hours, and provides suppliers with targeted access to a specific area.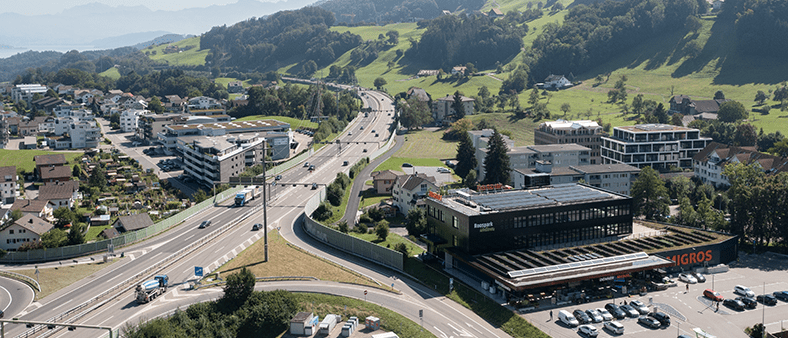 INVESTMENT
Building owners, management, administrative boards
Our goal is to make shopping in the wholesale and retail trade easier and safer . This is why we offer our wholesale and retail customers best-in-class security and convenience solutions that can easily be adapted at any time to changing requirements in terms of the shopping experience. This enables staff to work together to concentrate fully on their customers, even with high visitor frequencies. The quality and durability of Glutz products make your investment in security solutions even more worthwhile, more future-proof and more beneficial.
Investing in shopping space with a future
Glutz helps to make sure that, despite constant change, you are able to use your buildings and areas in a flexible and cost-efficient way that meets your needs, thanks to intelligent, elegant and future-proof security and convenience solutions that are designed and implemented precisely to your requirements.
Investing in value creation
Glutz has a long tradition of innovation and value creation. Customised, high-quality solutions guarantee security for staff and customers and protect your investment. Glutz locks stand out for their great durability. Glutz fittings can be reordered, even years later. Maintenance and retrofitting are also guaranteed thanks to our partners located near you.
Investing in design
Clear design and aesthetics. Elegance in terms of solution, manufacturing and application. Strong value and durability of materials thanks to the use of stainless steel. Perfect harmony between all components. This is what sets Glutz access solutions apart.
Investing in convenience
Glutz access solutions are flexible – they are easy to integrate into building management systems and to adapt to new requirements. Their wireless networking keeps the work required to a minimum, meaning installation, including adaptation to new requirements, is swift and smooth. The Glutz eAccess solution allows each individual access point to be managed easily at the click of a mouse via a central key and access management system.
In this way, buildings and areas with Glutz access solutions are a worthwhile and lasting investment.
Download
A new generation of locks